There is currently a lot of building activity going on throughout the U of M campus.
* Enrollment is now about 51,000.
* The Central Corridor, which will connect downtown MPLS and downtown STPL will be going through the U's west and east banks and is spurring a lot of TOD.
Under Construction
The Knoll
101 units
5 stories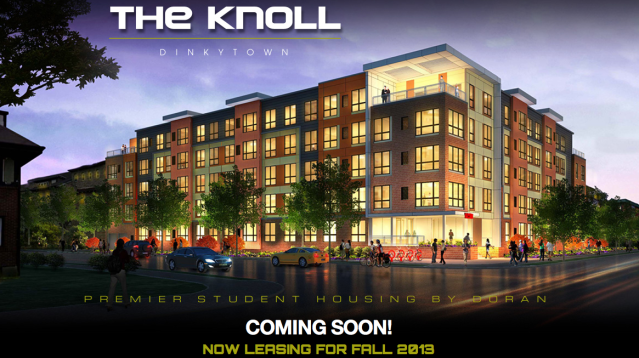 Station at Washington (630 Washington Avenue SE)
$19.1 million
97 apartments
6 stories
The Elysian - (711 4th St SE)
57 Units
The Cluster
UTEC Student Housing
317 apartments
Siebert Baseball Field
501 15th Ave SE
16 new units
5-story addition to 3-story building
4th Street Student Residence Hall and Dining Facility
650-bed residence
6 stories
450-seat dining facility
Cancer and Cardiovascular Research Building
330,000 GSF
Will be connected to Medical Biosciences Building (MBB) and linked across 21st Avenue to Center for Magnetic Resonance Research (CMRR) via a skyway.
Northrop Auditorium Renovation
Underway
Physics and Nanotech Building
144,000 GSF
$82 Million
University Recreation & Wellness Center Expansion
148,000 GSF
$59.6 Million
7west
214 Units
Amundson Hall Addition
4 story addition and partial renovation
Construction to Start Soon
WaHu Student Housing
TOD
$75 million
333 apartments
24,000 sqft retail
One 11-story building and one 6-story building
Fountain Residential
TOD
204 units
Two 6-story buildings

525 10th Ave SE
10 units
3 stories
Proposed
Prospect Park Station (2901 Fourth Street SE)
TOD
Phase 1 - 250 apartments

The Bridges - (918-928 University Ave. SE)
150 units
10 – 12 stories
City Limits (2700 University Ave. W.)
222 Units
New West Bank Rec Center
$17 Million
The University plans to build two buildings in what's currently a parking lot on Riverside Avenue near the Regis Center for Art.
501 15th Ave SE
621 15th Ave SE
Block 11
Block 12
Recently Completed
The Edge on Oak
65 apartments
6 stories
Stadium Village Flats (850 Washington Avenue SE)
120 apartments
Retail
6 stories
http://www.opus-grou...ctImages/4689/l
Solhaus Tower (2428 Delaware St SE)
75 units
6 stories
ENL House Apartments - 3020 University Ave
TOD
17 apartments
Retail
4 stories