Thought it would be better to start a thread on the SoBro apartment tower. I think at some point in time this will be a news maker for the board.
This is the second building to have the name "SoBro" there was another 14 story or so tower to be built on up Third Ave. by Lebanon developer Sonny Belew. Of course it never happened.
This tower would be built on the corner of Third and Demonbreun and the lot is already owned by Tony Giarratana.
Here are the renderings: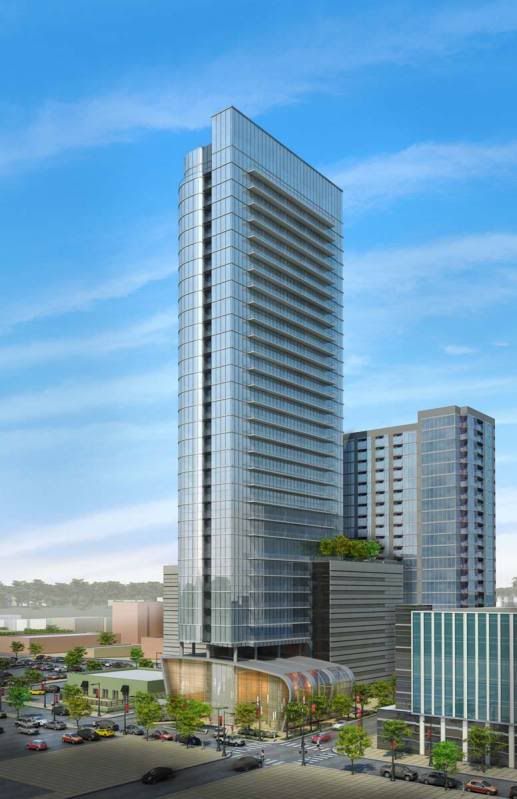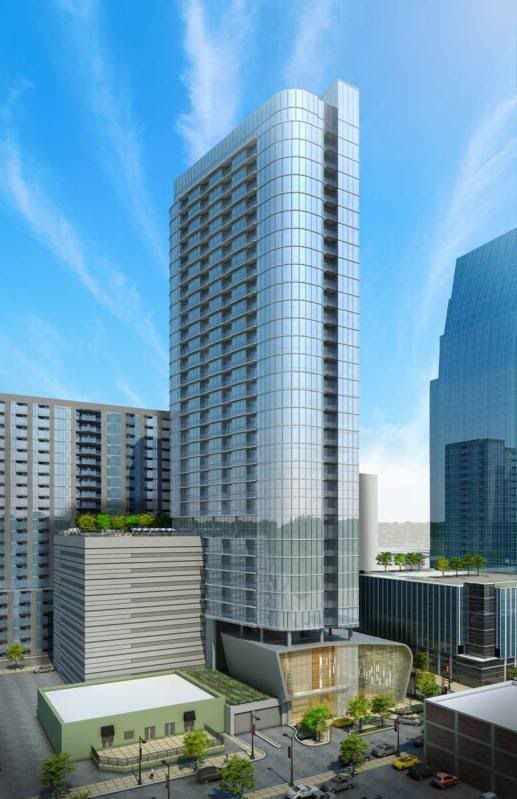 And the schematics in a PDF file:
http://giarratana.co...cifications.pdf
I really look for this tower to be built with the need for DT living space becoming more in demand all the time.
I think the question is a matter of financing the tower.